16 inch Watcher Robotic reflector - Boyden Observatory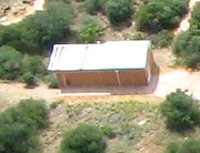 The sophisticated 16 inch Watcher is managed by the University College Dublin in Ireland and is used for professional astorphysics research. Is main goal is the rapid follow-up of gamma-ray bursts. Installation was completed in April 2006. The telescope functions as a robotically controlled instrument - a human operator at its location is not required.

The area's sky conditions afford the telescope excellent viewing opportunities.


---
Photos of 16 inch Watcher Robotic reflector at Boyden...
---